Peddinghaus FPB-1800
The Peddinghaus FPB-1800 Plate Processor combines hydraulic punching for any shaped hole, such as squares or rounds; contour thermal cutting via high definition plasma; and carbide part marking into one compact machine.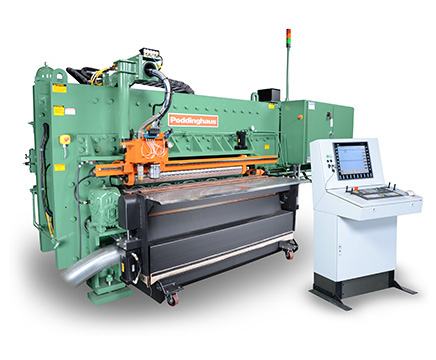 Peddinghaus HSFDB-B
The Peddinghaus HSFDB-B Plate Processor is a plate machine that redefines the industry standard for plate processing productivity. Is tool change time slowing down your processes? The HSFDB plate processing system utilizes an eight tool rotary tool changer that travels with the spindle throughout its full range of motion. Need more power for milling, drilling, and more? The 48 HP Siemens smart spindle motor helps bring high speed plate processing to your shop. Packing an impressive 2250 RPM drilling speed, this machine will accommodate the short lead times that keep you competitive in today's market.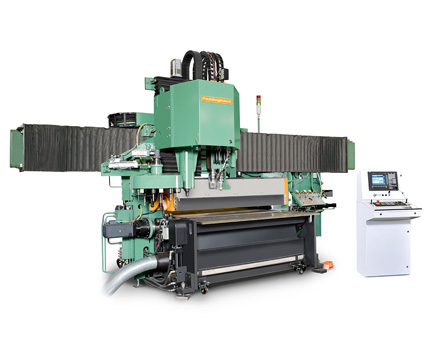 Peddinghaus HSFDB-C
The Peddinghaus HSFDB-C plate processor was developed to empower fabricators looking for a machine with lower scrap, and greater versatility than traditional plate processing machines. The HSFDB-C is the very latest addition to the HSFDB family of plate processors, and introduces the very first roller feed plate machine to incorporate bevel cutting technology, hard stamp part marking, and 12 station tool changer.