Designed to expand your business with minimum investment, the Flow Mach 100 waterjet is a reliable and versatile cutting solution. Made up of the same genuine Flow core components available on our elite waterjets, the Mach 100 gives you the versatility and value to kick start your production, backed by comprehensive service and support.
Whether you're adding new capabilities to your operations, are looking to prototype, or are just getting
started in waterjet, the Mach 100 is the key to taking your business to the next level.
3 Sizes available from 4×4, 5×10 and 6×12.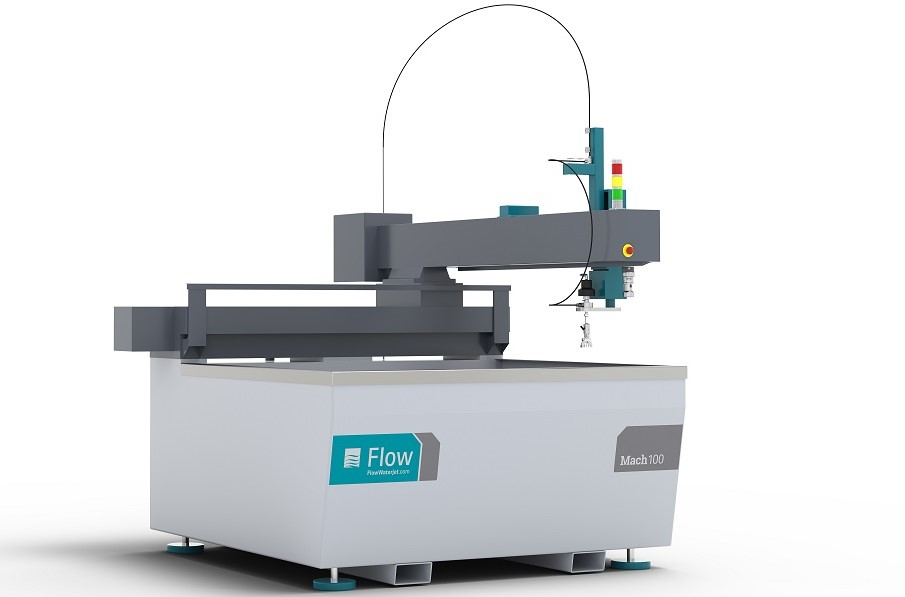 Pump Technology
Select from a wide array of industry leading pump technology. As the only manufacturer of both Intensifier and Direct Drive pumps, we have the right pump for every application
HyPlex® Prime
4,150 bar [60,000 psi] The highest pressure, most advanced direct drive pump available today, with pressures rated at 4,150 bar [60,000 psi].
Intensifier
4,150 bar [60,000 PSI] The longest lasting, lowest maintenance ultrahigh-pressure pump in the industry with continuous operating pressure at 4,150 bar [60,000 psi].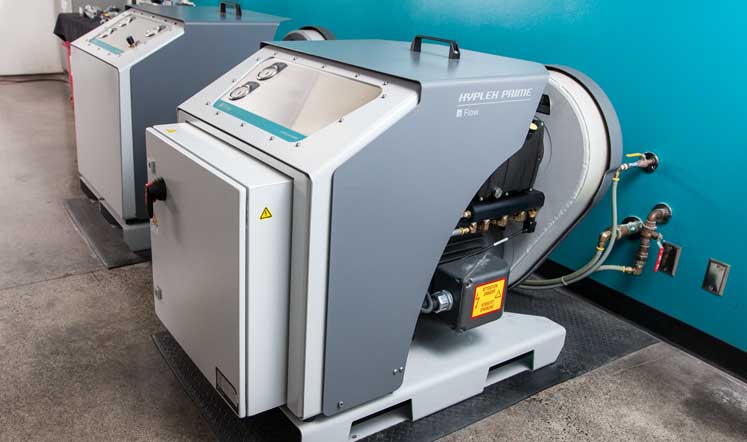 Cutting Head
Pure Waterjet
Hair-thin pure waterjet stream ideal for cutting soft materials.
Standard Abrasive Waterjet
Uses garnet abrasive to cut virtually any hard material.