The Mach 700 is the ideal waterjet solution for heavy industry, large parts, and high production demands. This large format waterjet is the ideal combination of size, speed, and accuracy. Available with a dual bridge, the Mach 700 is designed for demanding environments and exacting expectations. Make a big impact on your bottom line with the Mach 700.
Cut large parts and heavy materials with ease on the Mach 700. Load and unload efficiently, add an additional gantry and multiple cutting heads, and drive production to new levels. The Mach 700 is engineered for strength and speed, built with all steel construction to handle heavy duty use.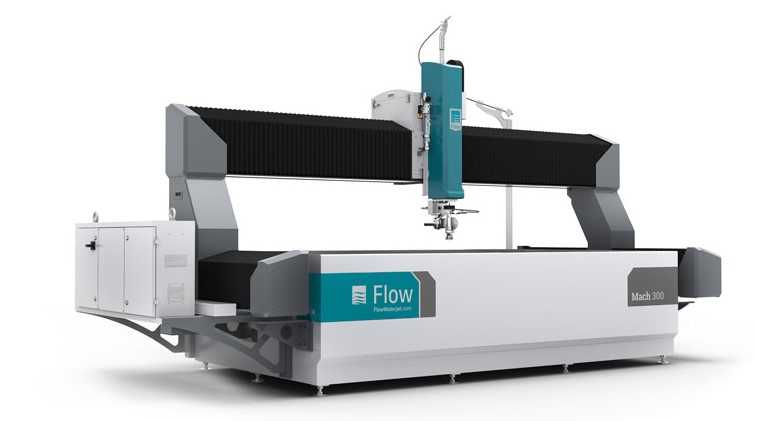 Pump Technology
HyperJet®
The most robust, advanced ultrahigh-pressure waterjet pump system available, with continuous operating pressures of 6,000 bar [87,000 psi].
Hyplex Prime®
Hyplex Prime is the highest pressure, most advanced direct drive pump available today, with pressures rated at 4,150 bar [60,000 psi].
Intensifier
Exclusive Gold Standard single, mechanically-shifted 60,000 psi [4,150 bar] extended seal life intensifier with ceramic plungers minimize seal wear for improved longevity and durability.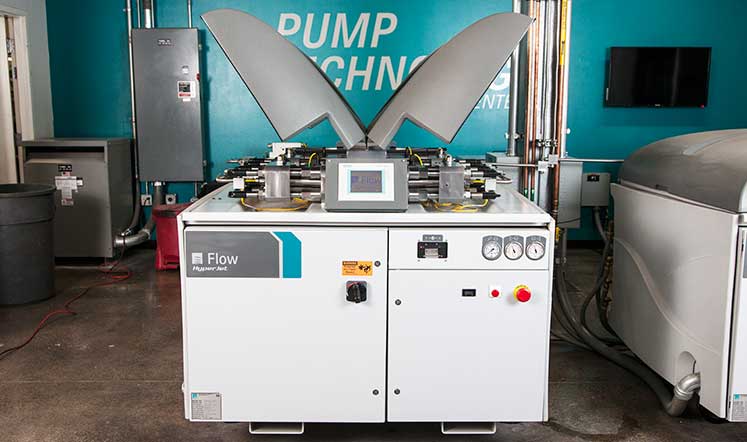 Cutting Head Technology
Dynamic Waterjet® XD
Get accurate 5-axis motion with Flow's Dynamic XD 3D bevel cutting technology. Capable of cutting compound angles with high accuracy, Dynamic XD is the fastest, most accurate, cutting head with the greatest amount of flexibility.
Standard
Flow's standard cutting head technology is bes-in-class. Using ultrahigh-pressurized water mixed with abrasive, create a high-speed waterjet stream capable of cutting virtually any hard material via supersonic erosion. Get the flexibility for underwater or above water operation, and abrasive or pure waterjet cutting.
Dynamic Waterjet®
Increase the speed and accuracy of your Mach 700 with Flow's Dynamic Waterjet cutting head technology. SmartStream technology controls an articulated wrist to automatically tilt, compensating for stream lag and taper.