Mazak's SUPER TURBO-X 510 Champion delivers a combination of economy, truly rugged construction and performance not found in lighter weight designs.
The STX Champion is built on Mazak's proven hybrid platform known for rigidity and durability. The 1,786 pound workpiece capacity enables you to cut full 0.87" thick 5'x10' CRS plates. The hybrid with gantry head construction provides better support across the entire machine travel and easy access for loading including using a crane from above.
STX Champion is available in 2.5kW configuration.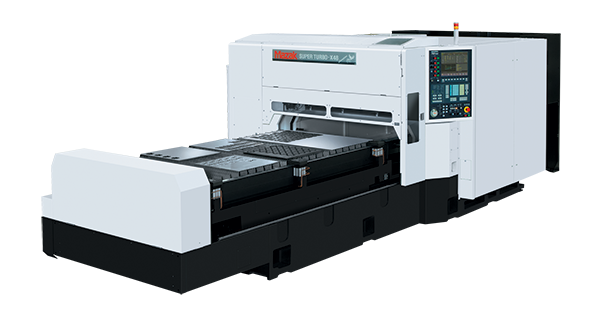 Benefits of the Mazak Champion
Full CNC control that improves efficiency and ease of operation
Beam delivery system requires little maintenance
The STX Champion delivers more standard features including Mazak's new Type 10 resonator with ECO mode