Peddinghaus Ring of Fire
The Peddinghaus Ring of Fire is the ideal solution for facilities looking for a one-stop production package. Harnessing the power of modern plasma technology, the Ring of Fire acts as a coper, angle line, drill line, band saw, and CNC layout machine all in one package. Capable of processing up to 50 tons of steel per week, thermal processors, such as the Ring of Fire are ideally suited for specialty applications, or as a primary production component.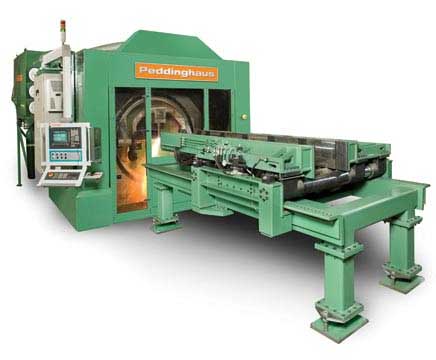 Peddinghaus ABCM-1250
The Peddinghaus ABCM-1250 is ideally suited for fabricators that require high volumes of welded connections. The ABCM-1250 is ideal for the automation of common copes, can be used as a miter saw, and can be used for split T sections.