We have developed these t bend machine solutions for fast and efficient processing times. They are specifically tailored to the challenges of individual bends. Whether the system is manual or automated, they will deliver the best possible results.
Highly efficient: This manufacturing accelerator offers the profitable efficiency of our high performance bending machines for the manufacturing of hydraulics fittings together with Top Speed: that is what the "AB" series stands for.
For individual bends from 1xD to 1,500 mm bending radius: for small and large radii, for demanding materials with thin walls, the high performance (HP) machine series guarantees the perfect bending result.
| | |
| --- | --- |
| AB 6-25 | 4–25 mm Ø partially/fully servoelectric |
| AB 6-50 | 4–50 mm Ø partially/fully servoelectric |
| AB 6-72 | 20–76 mm Ø partially/fully servoelectric |
| DB 630-HP | 6–30 mm Ø partially/fully servoelectric |
| DB 650-HP | 6–50 mm Ø partially/fully servoelectric |
| DB 2076-HP | 6–76 mm Ø partially/fully servoelectric |
| DB 40104-HP | 40–104 mm Ø partially/fully servoelectric |
| DB 40139-HP | 40–139 (168) mm Ø partially/fully servoelectric |
| DB 40168-HP | 40–168 (204) mm Ø partially/fully servoelectric |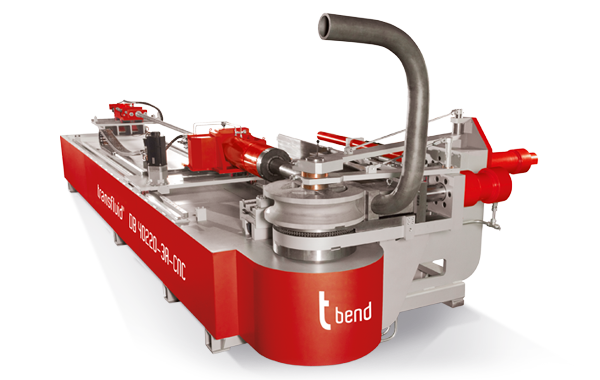 Equipment options:
Vertical or horizontal orientation
Front adapter to support the clamping area
Automatic loading and unloading systems
Separate tool systems
Tool and profile recognition
Induction bending