All the options in one single machine: forming, cutting, post-bending cutting, threading. Our rotational technology increase the possibilities of forming on tubes with minimal expenditure on tools. All the drives are servoelectric by design and, if needed, CNC-operated. In our SRM typeforming machines, all the settings are preloaded, so there is no longer any need for costly adjustments. 
Different tool variants further expand the processing possibilities for chipless cutting or post-bending cutting. The machines can produce internal and external profiles and can also roll in synchronicity thanks to a special tool head (inside/outside).
We offer the option to equip our systems with electric or hydraulic-numerical drives. These forming processes can be completed stepwise in transfer system to achieve very short cycle times. Simultaneous axis movements ensure fast production processes and an efficient and highly dynamic production.
| | |
| --- | --- |
| SRM 622 | 4–22 mm Ø |
| SRM 1565 | 15–65 mm Ø |
| SRM 40127 | 40–127.3 mm Ø |
| SRM 50176 | 50–176 mm Ø |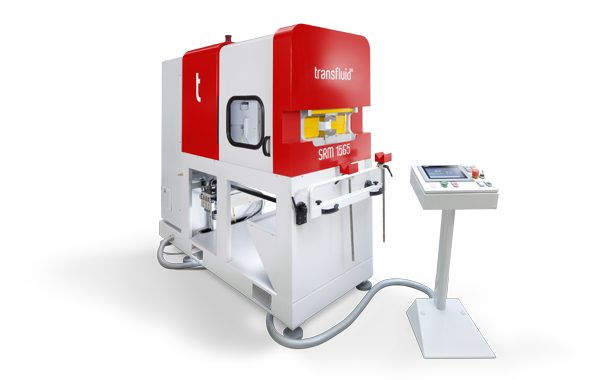 Equipment options:
Processing unit with radial and axial servoelectric advancement
Rollforming unit with push bending through CNC-control
Ejector for controlled unloading of the tube
Flaring optional
Microlubrication systems
Coded tools
Belt filter system